The beginner's guide to Snapchat
Snapchat is now a household name and one of the hottest social media among young people. It is now battling hard for second place as the most popular social media channel for teenagers, with only Facebook as the only channel that can beat it hands down.
So, just how popular is Snapchat?
9,000 pictures sent every second on Snapchat
150 million daily active users
over 200 million users
10 billion daily video views
70% of users are under 30 years of age
60% of users contribute content daily
Average user spends 30 minutes per day on app
Why is it so important that we understand it?
The first reason everyone needs to understand Snapchat is because of the substantial growth.
It is the 15th most popular social network in the world but every single stat, graph and chart you will see, shows Snapchat very much on the rise. Right now 18% of all social media users are using Snapchat.
The channel is going mainstream. Meaning: adults (yes, not just kids!) are using Snapchat, and the rate of this is rapidly increasing.
The History
Snapchat was created by three Stanford University students, Bobby Murphy; Reggie Brown; and Evan Spiegel, as part of a project.
In their first blog post, the company describes their mission:
"Snapchat isn't about capturing the traditional Kodak moment. It's about communicating with the full range of human emotion—not just what appears to be pretty or perfect."
Snapchat was designed as the solution to stresses caused by the longevity of personal information on social media, evidenced by "emergency detagging of Facebook photos before job interviews and photoshopping blemishes out of candid shots before they hit the internet"
26 year old CEO, Evan Spiegel, is now worth a small fortune and his company, Snap Inc., even more so. Facebook tried to buy Snapchat for a whopping $3 billion back in 2013 but Spiegel rejected having faith in his own brand. It seems to have been the right move.
Why is Snapchat so popular?
As Snapchat said in their first ever company blog, it's not just about what is pretty or perfect. Snapchat wanted to make social fun again and remove the worries of presenting yourself on social media.
Snapchat uses ephemeral messaging.
Ephemeral messaging is the mobile-to-mobile transmission of multimedia messages (photo or video) which disappear from the recipient's screen after the message has been viewed.
The basic gist of Snapchat and what is so appealing about it is...
You send a temporary message. You get to send a real moment. Once the moment is viewed it is 'gone forever'.
Snapchat is a 'true' social network. Other social channels such as Instagram are often very 'staged' and image based, which can put pressure on young people. Snapchat captures real moments and takes away the fear of leaving comments on posts and getting paranoid about one's appearance.
There can be dangers of ephemeral messaging!
It's important that we educate children on the risks of trusting ephemeral messaging.
Users can still screenshot messages you send: When somebody does this you will receive a notification. So make sure to send nothing incriminating or nothing private. Advise children to use it as they would do any other social network and to not take risks.
Third Party Apps: There are third party apps in circulation which can record messages that you receive from users. Again it's important to teach children that Ephemeral messaging is not quite as it seems.
Snapchat is sometimes referred to as the "sexting app". This is a misconception of Snapchat. Yes, sexting happens, but it is 0.000001% (a guesstimate!) of the content.
There is plenty of anecdotal evidence that it isn't the focus for teens, but like any media-sharing, Snapchat can be used for sexting, harassment etc.
It's important to emphasise to children that ephemeral is not as completely temporary as it may seem. However, many children will understand this and Snapchat has got unfair press based on a misunderstanding of the channel.
So how do I use Snapchat?
One of the many great things about Snapchat is that it is super easy to use! The simplicity and the fun of it is what makes it such a great social network.
There is no need to fear! We have a step to step guide on how to use Snapchat just for you :)
The set up
1. Download and sign up: Snapchat can be downloaded for free on Android and iOS devices. Once you have it installed, open it on your phone. You'll have the option to login with an existing account or create a new one.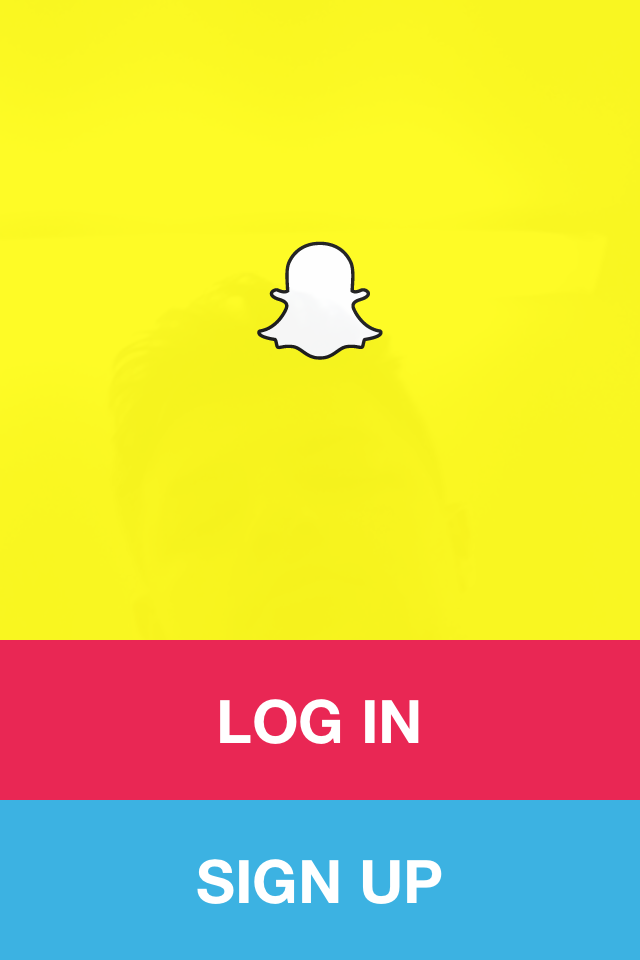 2. Create an account / Username: After entering your email address, password and birthday, tap the "Sign Up" button. You need to be at least 13 years old to use Snapchat.
You will not be able to change your Snapchat username! This may change in the future but for now be super careful when selecting your unique username :) your username must be under 30 characters.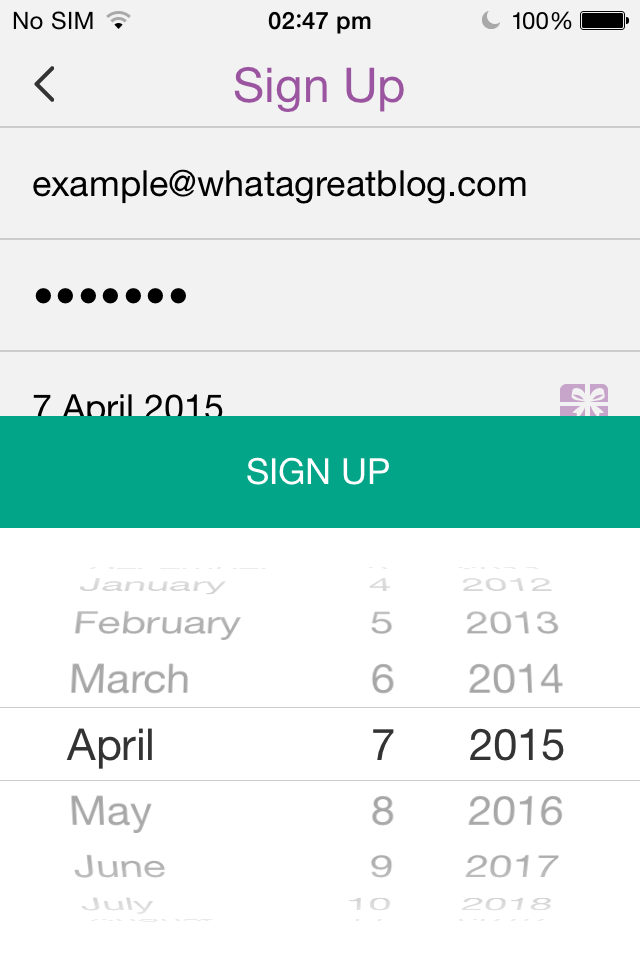 3. Prove you're human: Snapchat will prompt you to verify your phone number via SMS. Verifying your number allows you to reset your password via text, but is not necessary to create an account. Snapchat will require you to select the correct images before your account is created.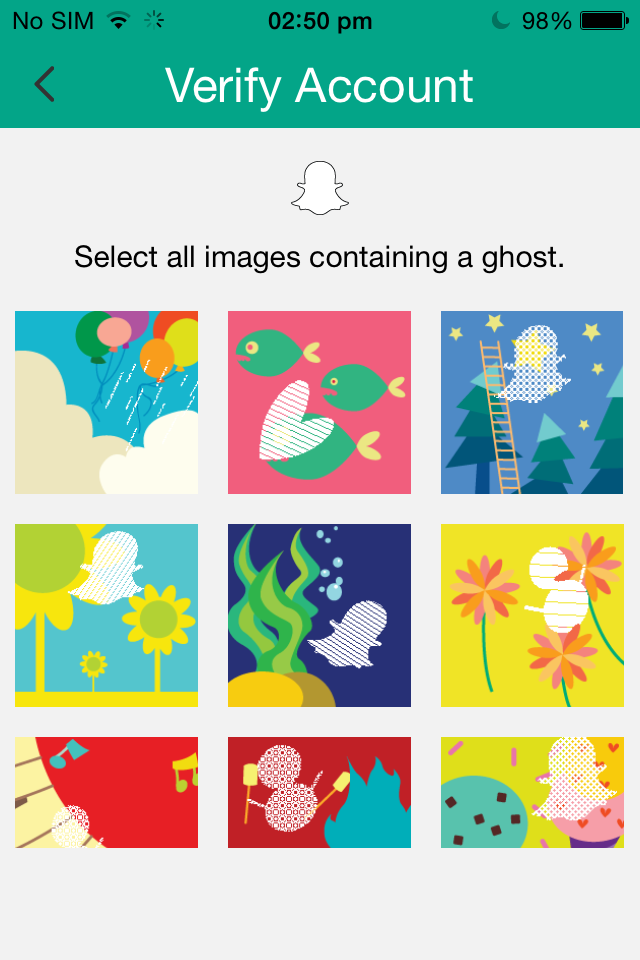 4. Add friends (optional): Snapchat will scan your phone's address book to look for other people who are using Snapchat. You can skip this if you'd like by tapping "Continue" and then "Not Allow."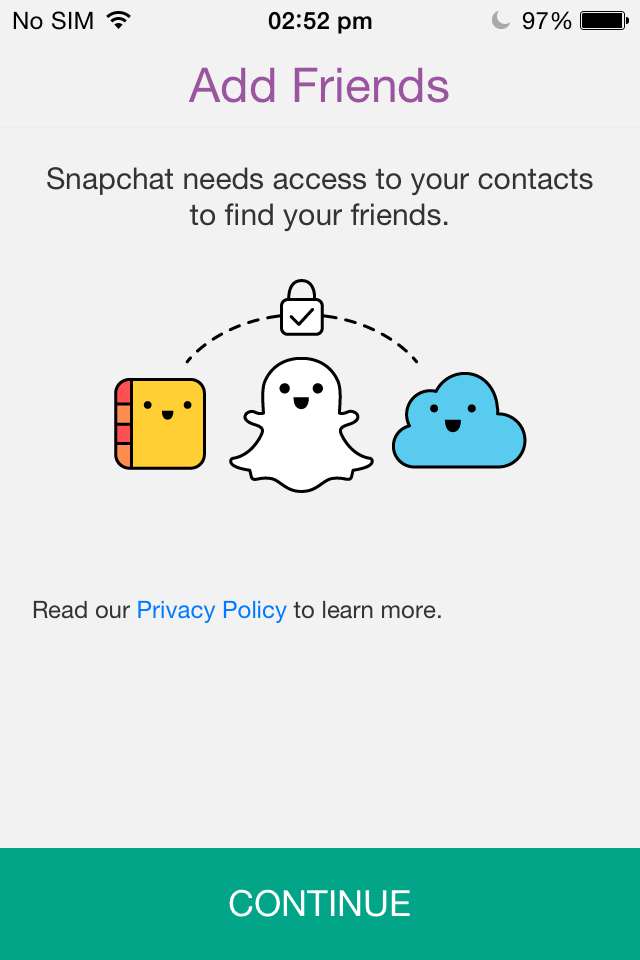 Hooray you are now on Snapchat!
Using Snapchat
The main screen
Here is the main interface of Snapchat. This is where where you will take your photos and videos. The red notification below signifies that you have been sent a message. The purple notification signifies a friend has posted a "snapchat story".
From the main screen you can click or swipe to the desired area.
TIP: the camera / larger circle icon at the bottom-middle will take you back to the main screen from any area of Snapchat.
Ghost icon / Swipe ⬇️
Consider this your basic admin page. Here you can make changes to your name and profile pic, as well as view friends or add new ones.
Add friends by Snapcode
Capture your friend's Snapcode. Take a picture of your friend's Snapcode and open the app.

Tap on the ghost icon.

Go to Add Friends. Then select "By Snapcode." You can also add by username if you know their username.

Add your friend's Snapcode. Select the photo of the Snapcode from your album. You can also scan Snapcodes from within the Snapchat app.
Accept a friend request
Open the Snapchat app. The ghost icon will be yellow if someone has added you.

Tap the yellow ghost icon. If you have a friend request, the icon will be yellow.

Go to your profile. In your profile screen, tap on Added me.

Confirm your friendship. Tap the '+' sign next to their name to add them back.
Chat icon / Swipe ⬅️
This area is to view all your current chats. There are a few variations of the icons you will see on this page: box icons with full colour indicate that your snaps are delivered, while the box icon with a border colour means that your snaps have been sent. Red means the Snap does not contain audio and purple means that it does.
Memories icon (Smaller Circle) / Swipe ⬆️
Memories is the best, and only way, to save your Snaps so you can view them anytime in the future. When you first open Memories click Start using Memories, to agree to terms and conditions. Memories can be made public for your friends or for your eyes only.
Stories icon (triangle) / Swipe ➡️
A Snapchat story is a photo or video you post to your very own stories section, which is visible by you and all your friends. Your friends' stories will appear under Recent Updates.
Stories live for 24 hours and can be viewed again and again for that period. This means that you can get get a bit more longevity out of your snaps. Once the 24-hour time limit is up, they are automatically deleted.
When you post a story, your friends will see it appear in their stories section. All users can configure their privacy settings so that their stories can be viewed by anyone on Snapchat, just friends or even a customised group of users.
The art of the Snap
Obviously Snaps are the name of the game - and you'd be surprised how much fun they can be to take, thanks to all the filters Snapchat has integrated. Snaps are taken from the main screen (remember you can return to this screen from any other by clicking on the larger - or Capture - circle).
To take a picture, tap the capture button
To take a video, hold the capture button down and a red marker will appear to indicate that it's recording.
If you don't like the photo or video, tap the 'X' icon in the top left corner to discard and try again.
To take a selfie, flip the camera on your screen by tapping the camera icon in the top right corner or double-tapping anywhere on the screen.
Customising the Snap
You have the following options that can overlay your photo or video at the top of your screen:
Stickers (square icon that resembles a sticky note): Add stickers from Snapchat library or create a personal Bitmoji sticker if you're feeling adventurous
Caption ('T' icon): Write out a message for your friends with text
Doodle (pencil icon): Try out Snapchat's drawing tool
Swipe left to add coloured filters, local time and weather, speed overlays, or Geofilters (location based stickers or overlays for your Snap)
Lenses: Press and hold down on the screen where your face is (if it's a selfie) or your friend's face (if it's with the front-facing camera). Lenses will pop up at the bottom. These will change over time and you will often find season related Lenses to play with. Take note of the on-screen prompts - these will include instructions such as open your mouth or raise your eyebrows.
Additional Snap options
You can change a few basic settings by playing about with the options, at the bottom of your screen:
Timing (clock icon): Select the amount of time that your Snap will be viewed
Download (downward arrow icon): You can save your Snaps - choose to save Snaps to your phone's camera roll, Memories, or both
Send Snap
When you're ready to send, click the blue arrow icon on the bottom of the screen. Simply choose the contact (or contacts) you'd like to send the Snap to by checking the box beside their name. When your message is sent, the app will change to the Feed screen. You can see a delivered arrow showing that your Snap has been sent.
Nailed it...NOW GO SNAP!
Snapchat is a great little app and lots of fun. Understanding how it works is important if you want to stay ahead of the game and appreciate how younger people are using social media nowadays.
We hope that this beginners guide has been a great help. If you have any questions about Snapchat we are here to help - just post in the comments below! Thank you.